FOUNDER / PRESIDENT
Jari Majewski is a Teacher of the Deaf, performer and dancer, as well the founder of Feel the Beat. She has an extensive education and passion for dance, theater, Sign Language and working with Deaf and special needs children.
Jari holds a BFA in Musical Theater and a concentration on Communication Disorders and American Sign Language from Pace University. In addition, she has a Master's degree in Deaf Education (M.Ed.) and Early Childhood Education (MA) from Columbia University. Jari's interest in musical theatre and American Sign Language began when she was a young child. As her skill set grew, so did her passion for these outlets and Jari decided to make it her mission to blend these creative arts and provide opportunities for Deaf and hard of hearing children to experience the joy of music and dance.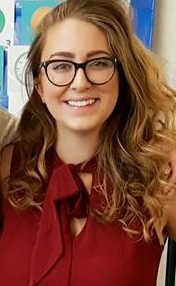 CO-FOUNDER/ VICE PRESIDENT
Julia Faliano is a Teacher of the Deaf, certified children's yoga instructor, as well as the co-founder of Feel the Beat. She has a long history with working with children who are Deaf, hard of hearing, and have special needs both as a volunteer in the community and as a teacher. She is passionate about bridging gaps in the community to create greater accessibility and opportunity for children. Julia has a BA in Speech, Language, and Hearing Sciences and an Elementary Teaching License from the University of Colorado. She is finishing her MA in Deaf Education from the University of Northern Colorado Spring 2018. Julia started volunteering in classrooms for deaf and hard of hearing students as a sophomore in high school and quickly discovered it was a perfect career match. In addition to teaching, she has used her skills to provide story times in sign language, face paint at deaf events, and conduct research on early intervention and language development. While dance and music are new to Julia, she is ready to continue empowering young children and making learning fun.
Technology
As the resident tech nerd, Michael has a passion for enabling teams and projects through the thoughtful use of technology. Michael works full time as a Director at Charter Communications, where his mission is to make development teams work harder, better, faster, stronger. He is excited to be a part of the Feel The Beat board and help them accomplish their mission.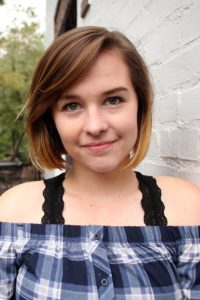 Secretary
Grace Davis is a full-time honors student and Feel the Beat employee. Grace has volunteered hundreds of hours to Feel the Beat since June of 2017 and is currently our administrative assistant and board secretary. She will be attending the University of Northern Colorado in the Fall where she plans to major in software engineering and minor in American Sign Language. Aside from Feel the Beat, as a sophomore, Davis led a district-wide movement in an effort to increase teacher retention in Douglas County that led to several administrator resignations and has organized/assisted at advocacy events throughout the state. Davis will graduate from high school this May as an award-winning graphic designer, writer, athlete, and student.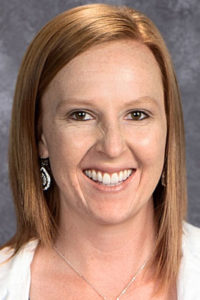 Community Outreach
Heather Hapke was raised in the Deaf community, and used sign language to communicate with her family because her father, sister, aunt, uncle and cousins are all deaf. She currently teaches at Rocky Mountain Deaf School in the High School as their Transition Teacher. In this role, she prepares students with the skills needed to be college and career ready, while also consciously planning for living independently after they graduate. In the Fall of 2017, she started a Dance Club for middle and high school students at RMDS and invited Jari, from Feel the Beat to come present after the students performed their own choreographed dance for family and friends at the end of the quarter. Afterwards, Heather became involved with Feel the Beat, wanting to join the cause that was helping deaf community members of all ages explore their passion for dance with a one of a kind studio.
Social Media / Dance Instructor
Jamie is an amazing dance instructor and Feel the Beat board member!
Programming Development
Amber is an amazing board director and volunteer!
Board Development
Evan is a skilled leader and entrepreneur with a track record of success in marketing strategy, product management, and business development. He has led various teams for multiple companies, which include start ups as well as Fortune 500 companies. He is currently the Vice President of Business Operations at Nikola Power, a clean energy company in energy storage and solar, and was previously the Co-Founder and CEO of Zipskee, a travel-tech start up in Denver, CO. Evan brings a passion for team-building, technology, and entrepreneurship to the Feel the Beat organization, in addition to over 10 years of experience teaching hip hop dance and entering competitions around the world. As an experienced dancer and entrepreneur, Evan is extremely excited to bring the best of both worlds together to help Feel the Beat's mission of making dance accessible for all.